Former NFL cheerleader hides behind team boots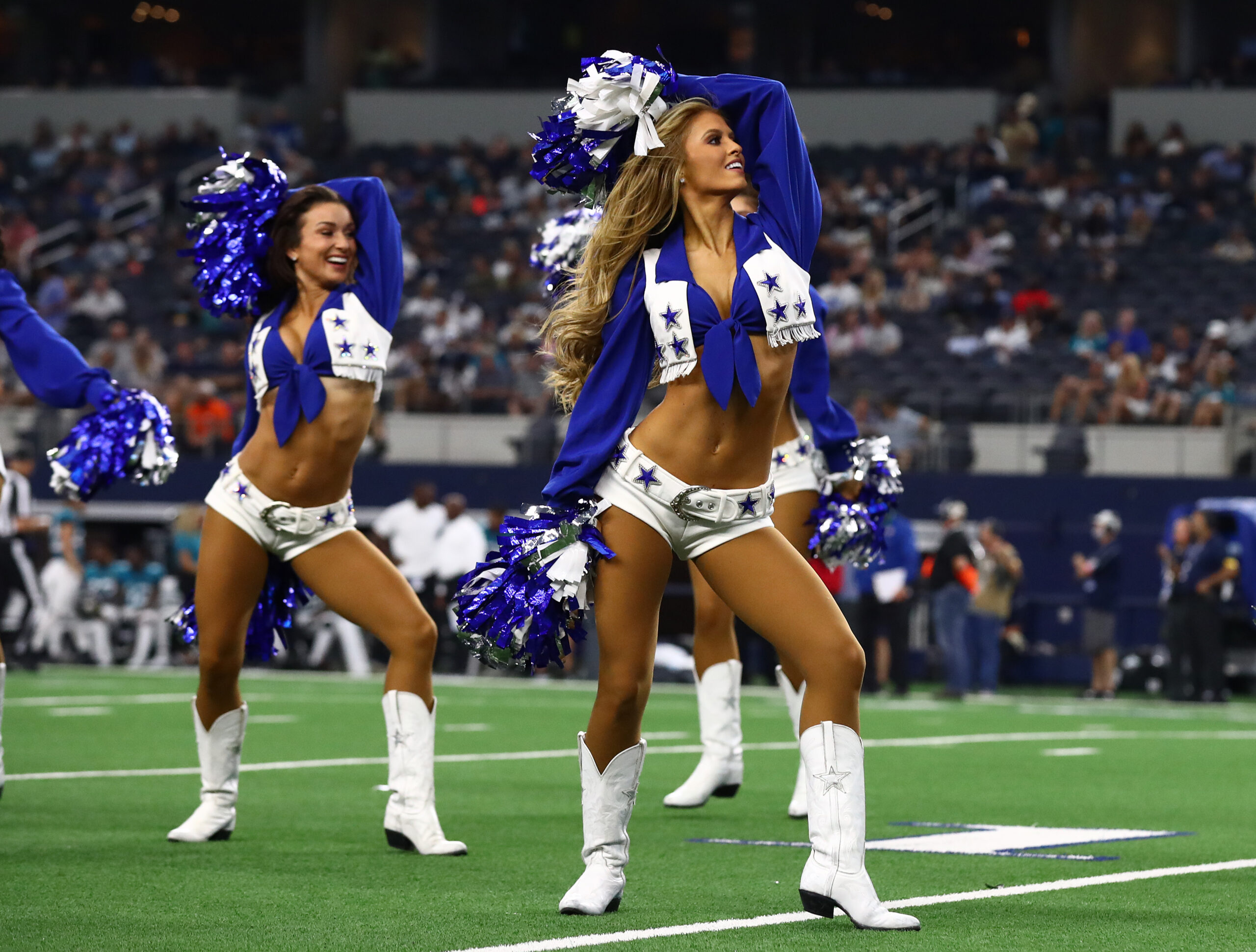 I remember my audition to be an NFL cheerleader. I was excited. I was anxious. I had spent months training for this life-changing opportunity, so I had hundreds of other women with me that day. About 36 of us would be chosen. In just over a week, I had to learn six dance routines, participate in a professional photoshoot, and perform on stage in front of judges, family and friends, all in the hopes of making an impression. sustainable: that I deserved to be on the team.
In a way, my experience is similar to what you see on Dallas Cowboys Cheerleaders: Be A Part Of The Team, who started his 16e season Friday. In other ways, it's quite different. Most NFL cheering teams will hold auditions and select the final team within two to three weeks, then train as the final team for the next two months leading up to game one. What is unique about the DCC hearing process is that it spans a few months. Potential recruits and returning veterans go through a "training camp" and the girls are cut off throughout the process. The final team is only selected a few weeks before the first match.
Why do it this way? Probably because it makes for better TV and matches the format of other reality TV shows where someone is knocked out at the end of every episode. Do I think this is the right process? No.
Why does my opinion matter? Because I made the team. I spent five years of my life as an NFL cheerleader, including two as a captain and one as a Pro Bowl cheerleader representative. I never cheered on the Cowboys, so although parts of Make the team reminds me of my own experience, some parts are definitely different. But I know the NFL cheerleading world better than anyone, which is why our editors thought it would be a great idea for me to write a weekly recap of the show while also sharing my perspective. firsthand.
The past seasons began with the first round of in-person auditions. These early episodes always reminded me of the first round of American Idol, highlighting the incredible talent and sprinkling with some cringe-worthy performances just to see the judges try to apply a fake smile and hold back their true feelings.
Unfortunately, Season 16 gets around that and starts off by introducing us to the 51 candidates at training camp. You can thank the pandemic for this; Due to COVID-19, they changed the first round audition process to virtual video submissions, and the bootcamp candidates were selected ahead of filming by cheer director Kelli Finglass and chief choreographer Judy Trammell.
I understand that watching a bunch of audition videos from a computer doesn't make a good TV, which is why we saw a brief edit at the start. It can be a double-edged sword. Yes, this expands auditions where more people can apply – we're told they've received over 600 video submissions compared to the usual few hundred in person. But we don't experience that live aspect of an in-person audition, where these women have a chance to move forward in the audition process. In person, you must immediately make a first impression on the judges, as they only see you dance once before deciding whether to move on to the next round. We also don't have the time to really connect and engage with these women from the start. For me, this first part of the audition was the most entertaining part of the show.
Instead, the 51 training camp candidates met for the first time at AT&T Stadium, where they kicked off the field training camp with the "Judges Showcase." I have to say removing the bad auditions and now highlighting all the best performances was more fun to watch as a dancer. I was fascinated by their movement, and it makes me want to keep watching them – which dance should do. The girls ended the day performing in groups of five on the field performing their signature opening game dance and kicking routine. Believe me, there is a different kind of energy and stamina needed to play on a field for thousands of people rather than in a studio for a few. Each movement should be twice the size and stronger so that the person sitting in the seat furthest from the stadium can see everything you are doing. It's exhausting. I like that they have this as part of their audition because it's a good way to distinguish who can actually be successful in real game scenarios.
In the end, two women were taken to the "office" – the stadium bleachers – to talk to Kelli and Judy. One was praised for being the best soloist, but it looked like she had injured herself on the pitch. She ended up pushing herself too far and not eating and drinking enough throughout the day to maintain her energy. Fortunately, they didn't cut it. The second is healing from an ACL injury. You could tell she was restraining herself in her dancing and kicking, and the end result was not up to the standard of the rest of the women. Kelli and Judy shoot for her, but it will be a tough road. Getting dragged into the director's office during auditions is always nerve-racking as they rarely have good news to share. Your career as a cheerleader is in their hands; a poor performance or a mistake can cost you a place on the team. These two women have been saved for now, but eventually 15 will be eliminated from training camp to select the final team.
Notice I didn't use their names? After watching this episode, I barely remember anyone's name because I felt like they overloaded the content on the show. Hopefully in the next few episodes we get to know more about the women vying for a spot on the team so that maybe next week I can let you know who will be my favorite of the bunch. I know how hard these women work to be a part of the team, and while the DCC audition process is different from what I have been through (we'll get to that), I have experienced the same emotions and the same fatigue to make my dream come true. I am delighted to see these women experience theirs.
Rachel Gill is the Chief of Staff of D Magazine.